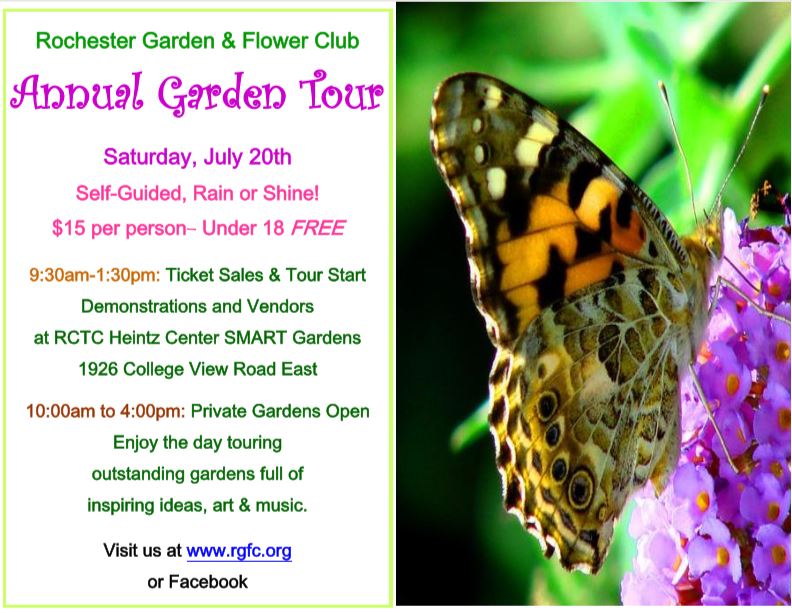 Please join us for the 2019 Garden Tour. We look forward to seeing you!

Note:
Our tour runs rain or shine.
~Wellies, slickers, and umbrellas welcome!~
If you have a beautiful garden and would like to be part
of our garden tour send us an email at
rgfc@rgfc.org
.
Here is a peak at the gardens we enjoyed at our 2018 Garden Tour.