Urgent Update!
Due to the weather our Annual Garden Tour has been rescheduled from Saturday, July 20th, to Sunday, July 21

9:30am-1:00pm: Ticket Sales & Tour
Start Demonstrations and Vendors
at RCTC Heintz Center SMART Gardens
1926 College View Road East
10:00am to 2:30pm: Private Gardens Open
Enjoy the day touring outstanding gardens full of
inspiring ideas, art & music.
Garden club members that have signed up for the Volunteer tour will meet at Karen Nolte's house to tour the gardens from 3:00pm to 6:00pm also on Sunday.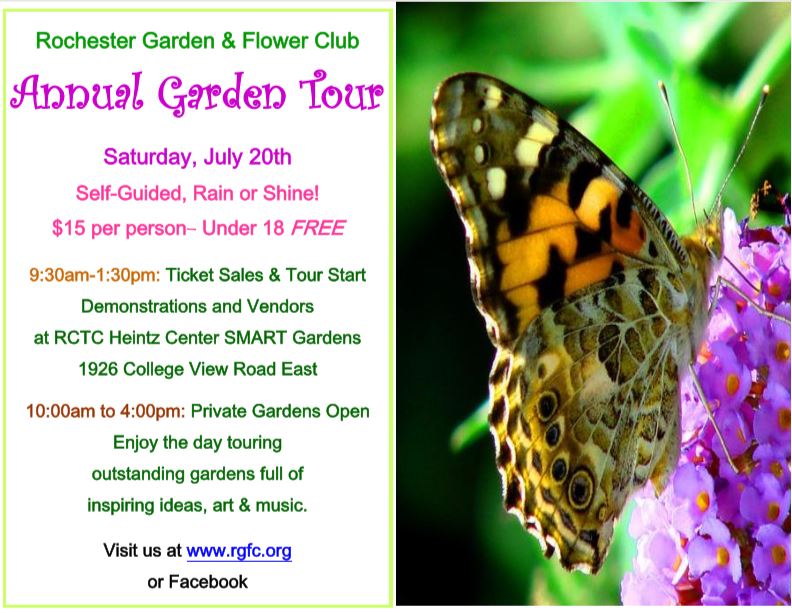 Please join us for the 2019 Garden Tour. We look forward to seeing you!

Note:
Our tour runs rain or shine.
~Wellies, slickers, and umbrellas welcome!~
If you have a beautiful garden and would like to be part
of our garden tour send us an email at
rgfc@rgfc.org
.
Here is a peak at the gardens we enjoyed at our 2018 Garden Tour.